Happy Thursday all! This was my first Karin Slaughter and I absolutely loved it! Definitely will not be my last! Thanks Trish for my invitation to the tour!

My Thoughts
The Hype IS Real!!!
This was my very first Karin Slaughter and I have to say… I get it! Dark, disturbing, and oh so delicious! This is the ninth book in the Will Trent series, but I thoroughly enjoyed it as a standalone. I'd definitely go back and read the previous books I'd like to learn the history between these characters especially Will and Amanda (his boss/pseudo-mother). Will was quirky and likable, I'd love to witness how his character has evolved through the course of the series.
The book starts with a BANG! Dr. Michelle Spivey a scientist at the CDC is abducted from a Walmart parkinglot. The book then jumps forward a month, will and his girlfriend Sarah(Who is also a medical examiner) are at her parents house when they hear an explosion. The explosion appears to have happened at Emory university home of the CDC and several hospitals. Will and Sarah immediately start heading to the bomb sight knowing they will be needed, but they never get there. There is a car accident, a gun fight, and then another kidnapping. Chaos ensues …we are then caught up in the dark world of white supremacy, terrorism, rape, and pedophilia. Most of this was so timely, so real, it made the book all that more frightening. The book jumps around between the perspectives of Will, Sarah, and Will's partner Faith. This was extremely impactful because we were always privy as to what was going on, there were even a few times we got the same scene from both Will and Sarah's perspectives. This book was action packed edge of your seat thrilling from first page to last. Never a doll moment! Karin Slaughter has a new fan right here!
This book in three emoji's: 💣 🔪 👩🏼‍🔬
About The Last Widow
• Hardcover: 464 pages
• Publisher: William Morrow (August 20, 2019)
New York Times bestselling author Karin Slaughter brings back Will Trent and Sara Linton in this superb and timely thriller full of devious twists, disturbing secrets, and shocking surprises you won't see coming
A mysterious kidnapping
On a hot summer night, a scientist from the Centers for Disease Control is grabbed by unknown assailants in a shopping center parking lot. The authorities are desperate to save the doctor who's been vanished into thin air.
A devastating explosion
One month later, the serenity of a sunny Sunday afternoon is shattered by the boom of a ground-shaking blast—followed by another seconds later. One of Atlanta's busiest and most important neighborhoods has been bombed—the location of Emory University, two major hospitals, the FBI headquarters, and the CDC.
A diabolical enemy
Medical examiner Sara Linton and her partner Will Trent, an investigator with the Georgia Bureau of Investigation, rush to the scene—and into the heart of a deadly conspiracy that threatens to destroy thousands of innocent lives. When the assailants abduct Sara, Will goes undercover to save her and prevent a massacre—putting his own life on the line for the woman and the country he loves.

Purchase Links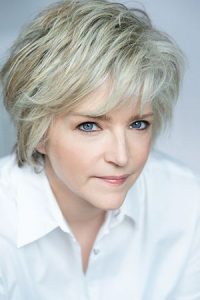 About Karin Slaughter
Find out more about Karin at her website and connect with her on Facebook, Twitter, and Instagram.